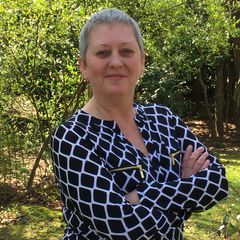 Tracy naturally gravitated towards a real estate career with her interest in architecture and a desire to help others. Having lived in Atlanta and its surrounding areas as a business owner, entrepreneur, and real estate agent for over 34 years, Tracy knows firsthand the changes and trends in her real estate market.
She enjoys meeting new clients and understanding their wants and needs, all the while providing support and guidance through the entire real estate process. Whether it is selling or buying a home or land, her dedication and integrity to her work ensures the clients best interests are met.
Her enthusiasm for the real estate industry makes "Each day an opportunity to meet new clients, foster new friendships, and be part of fulfilling someone's dream."